Brought to you by the Krazy Crafting Crew, our last hop of the year saying goodbye to the old and in with the new. Next year will get even better with more specific projects and themes, to share with you! What a beautiful time of year it is for most of us, and a great time to craft! Today we will be hopping through many different winter projects! If you have arrived from Jamie's blog you are in the right place! If you have just stumbled upon the hop, please start with our hostess at So Many Crafts So Little Time (embed link) So you don't miss a thing! Don't forget to check out the blog candy throughout the hop to and read the rules for each one as every blog has different requirements. Your host Lissa Marie is giving out a mini calendar to those who are followers of her blog (confirmation is required or she won't see that you have signed up if you are new) She will make it just for you to help you schedule your appointments or if you are a blogger you can schedule all your hops all right next to your monitor! All you have to do is tell her your favorite colors! Another great reason to comment so you can also win with Our sponsor,
Scrapbook Stamp Society
(http://scrapbookstampsociety.com/)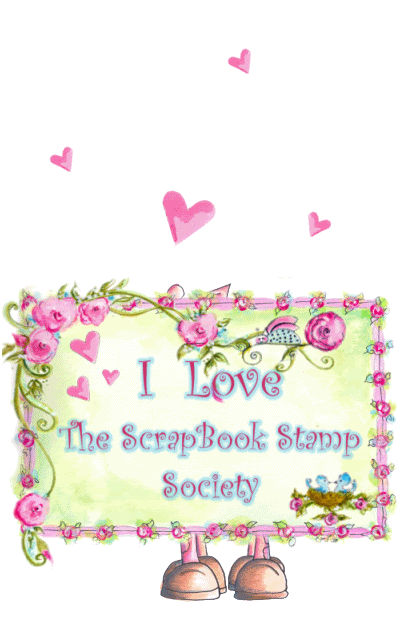 They would love to reward one special blog visitor with a prize from their store. To be qualified for their drawing, please comment on all participating blogs and let them know you have. You can receive extra entries for following them on Facebook and for commenting on the Scrapbook Stamp Society blog .
Winter wonderland for me is all about snow, how beautiful it is right after it falls, so majestic and pure. The air is so quiet and crisp. So thinking of that I made a snowflake banner (of sorts). Banners typically have letters or words of encouragement or congratulations on them. Mine has no words, just the beauty and peacefulness of falling snow.
Simple project, like the beauty of falling snow. I took a branch from my Birch tree
and wrapped in a pink ribbon. The snowflakes, cut from the Winterlace Cricut cartridge are double-sided
and hung with fishing line.
Thank you for taking the time out to check out my projects, you are encouraged to keep clicking for more Winter Wonderland. Your next stop is Robin's fantastic blog! Thanks so much for hopping through our Winter Wonderland!
Here is the full line up in case you need to navigate
You're Host Lissa Marie ~ www.somanycrafts.com
Ellen ~ www.cardmonkeyspaperjungle.com
Jamie ~ www.jamielindstromdesigns.com
Liz ~ www.tryin2craft.blogspot.com
Robin ~ www.scrapandchat.blogspot.com
Jearise ~ www.lorbysworld.blogspot.com
Cicily ~ www.pinkdalmationscrapper.blogspot.com
Katina ~ www.twochicsandacricut.blogspot.com
Pam ~ www.mzlavr2.blogspot.com
Paula ~ www.preciouspagesbypaula.blogspot.com
Lucy ~ www.love2createitall.blogspot.com
Anita ~ http://www.anitaandbugs.blogspot.com